Pizitz Girls' Choir
The Pizitz Middle School Girls' Choir was founded in 1999. Its founding purpose was to offer a more challenging musical atmosphere for girls at Pizitz who wanted more opportunities to learn and perform choral music. This 70-member choir consists of both seventh and eighth grade girls who are selected through an audition process based on vocal skills, sight-reading, ear training, and musicianship. Over the tenure of the group's existence, the Girls' Choir has given concerts in St. John's Cathedral and St. Paul's Cathedral in New York City, and The National Cathedral in Washington D. C. as well as performed in festivals in Nashville, Gatlinburg, Orlando, and Atlanta and for various events in our community.
Brent Coleman is in his twenty-fourth year as the Choral Director of Pizitz Middle School in Vestavia Hills where over 300 students currently participate in the choral program. He received his Bachelor of Music Education degree from Auburn University. Mr. Coleman's choirs have consistently been awarded superior ratings at the District, State and National level festivals during his tenure. In 2006, the Pizitz Girls' Choir was selected to perform at the Southern Division ACDA conference in Charleston, West Virginia. In 2001 and 2005, the Pizitz Girls' Choir was selected to perform for the Alabama Music Educator's Conference held at the University of Alabama, Tuscaloosa.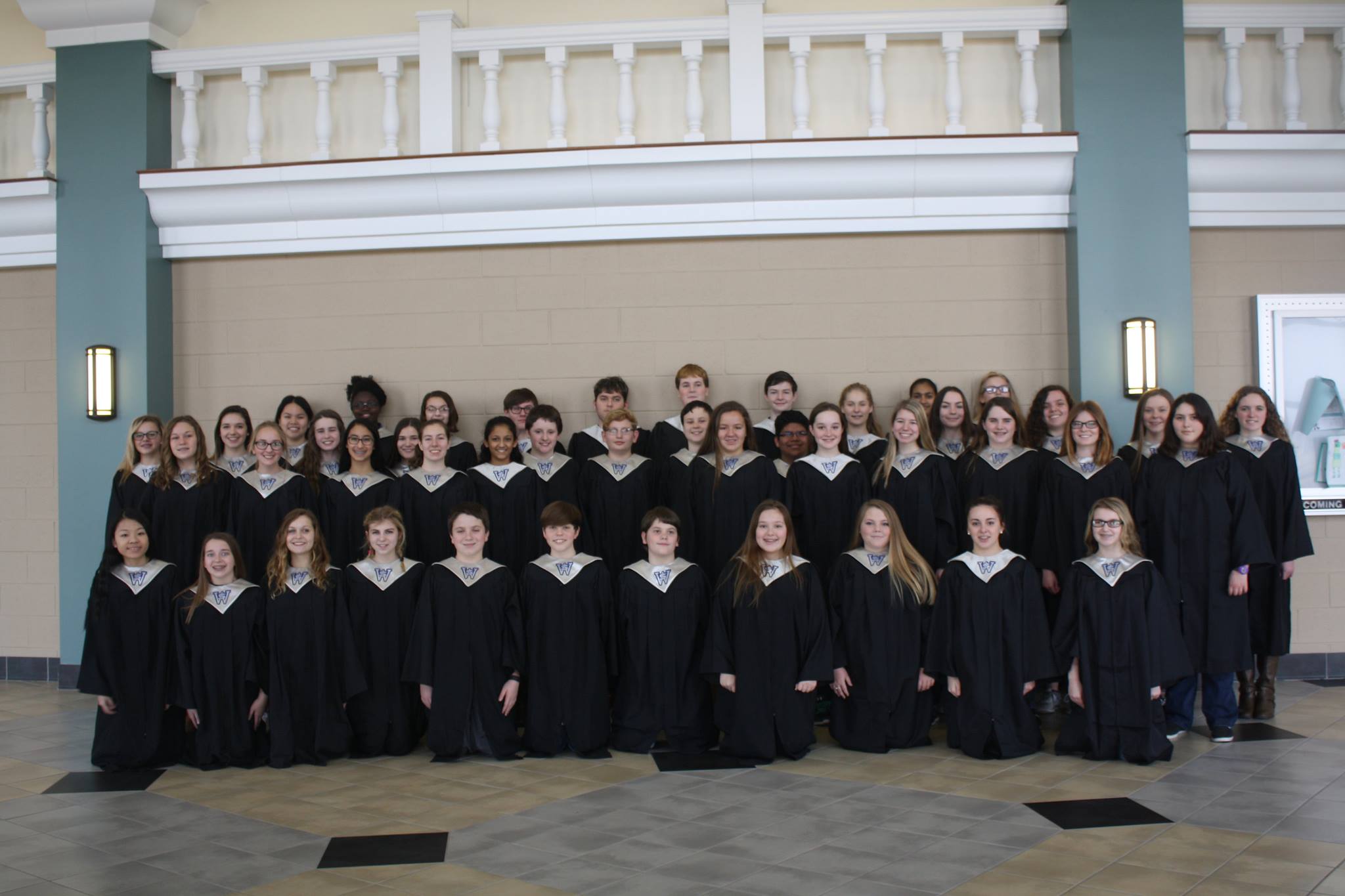 South Warren Middle School Mixed Choir
The South Warren Middle School Mixed Choir is comprised of seventh and eighth grade students from the Rich Pond area of Bowling Green, Kentucky. The SWMS Choirs have received consistent distinguished ratings at district choral assessment. The South Warren Middle School Treble Choir was selected to perform at the 2015 Kentucky Music Educator Conference. SWMS Choir students participate regularly in KMEA All-State choirs, KyACDA All-State choirs, and Honors choirs. The South Warren Middle School Mixed Choir performs for community groups, various events, and local schools.
Grant Calvert received his bachelors and masters degrees in music education from Western Kentucky University. Mr. Calvert received Third District Middle School Teacher of the Year in 2017 and received Campbellsville University Middle School Teacher of the Year for Warren County in 2017. Mr. Calvert was elected President of Third District Kentucky Music Educators for 2017 - 19. Mr. Calvert lives in Bowling Green, Kentucky with his lovely wife Courtney Calvert and their two wonderful children, Emma and Elliott.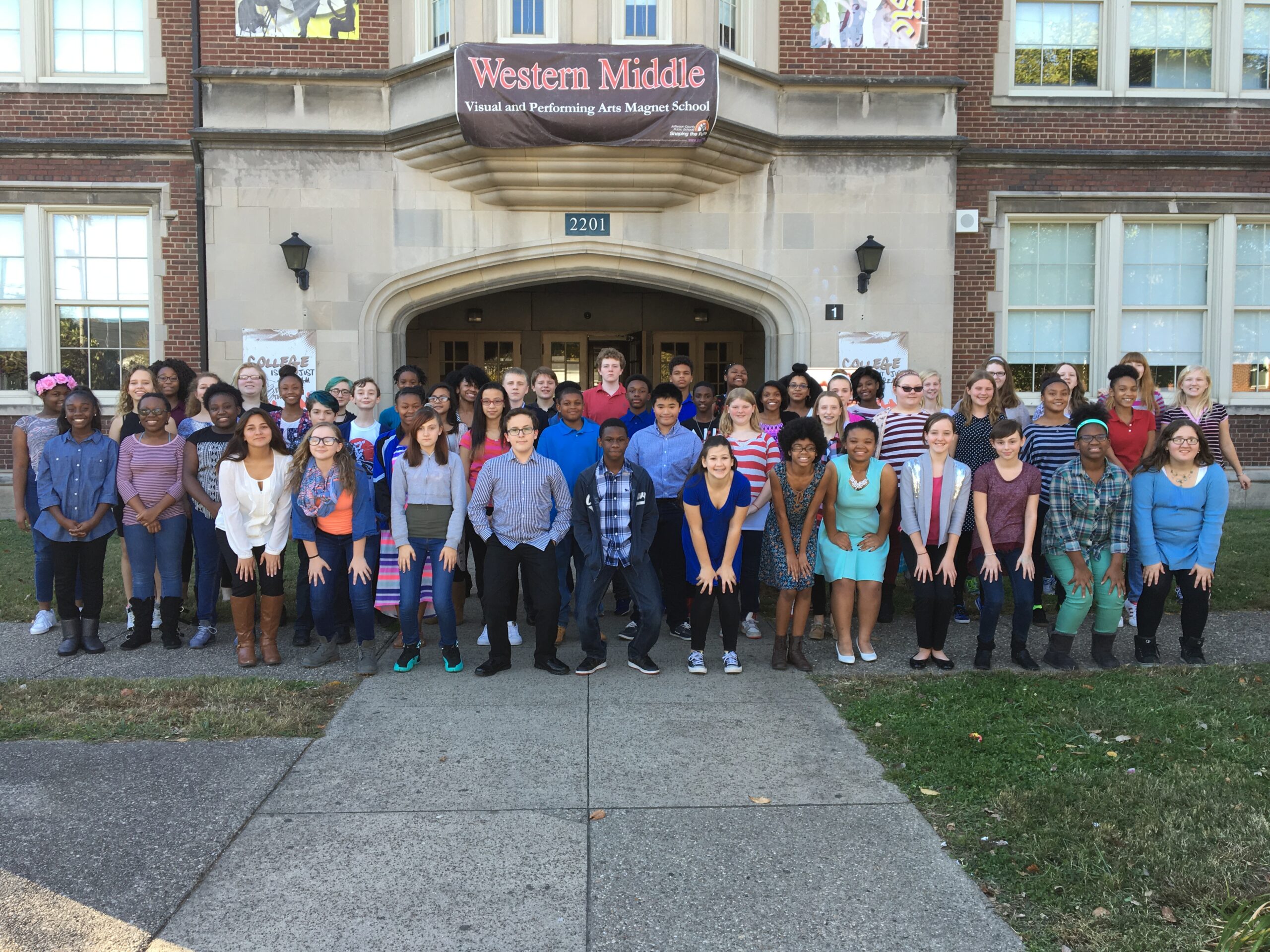 Western Middle School for the Arts Advanced Mixed Choir
The Western Middle School for the Arts Advanced Choir is made up of 7th and 8th grade Vocal Music Majors. The Vocal Music Department is dedicated to providing the students with access to high quality choral and solo literature from all time periods and genres. Emphasis is placed on the growth of the individual students as musician and singer, thus ensuring every member of the choir is learning, growing, and singing at their highest level. The choir performs in 3 formal concerts per year and many students participate in Solo and Ensemble and various Honor Choirs.
Katie Cook is in her 6th year as the Choral Director at Western Middle School for the Arts. Under Mrs. Cook's direction, the choirs at WMSFA have consistently received Distinguished ratings at KMEA Large Ensemble Assessment and they were invited to perform at the 2014 and 2017 KMEA State Conference.  Mrs. Cook holds a Bachelors and Masters of Music in Music Education from the University of Kentucky. She is an active member of the Kentucky Music Educator's Association and the American Choral Director's Association.