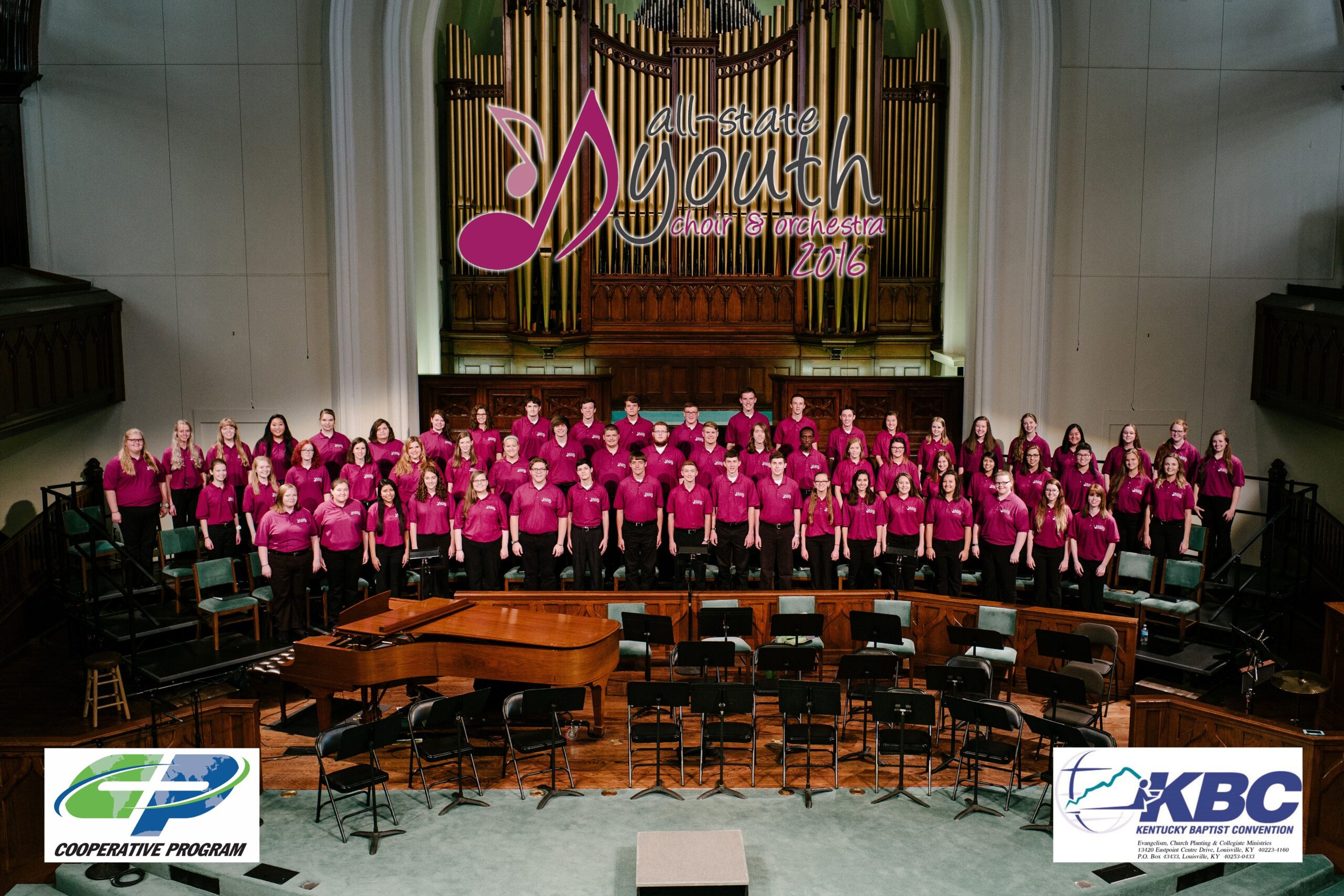 Kentucky Baptist Convention Youth Choir
The Kentucky Baptist Convention Youth Choir began in the summer of 1989 and has ministered to a considerable number of churches and community centers throughout the commonwealth through worship experiences and service projects during its 29-year history.  Each winter and spring, students in grades 9-12 audition for the Kentucky Baptist Convention Youth Choir and return each year through their senior year. In 2013 the choir selected Mickey and Sue Ellen Ballard to lead the choir on an annual basis – a position which they have filled the past 5 seasons.  During that time, the pair has coupled musical excellence with spiritual depth to further the development of this group of talented teenagers.
Led by Directors Mickey Ballard and Sue Ellen Ballard;
Michael Ray "Mickey" Ballard currently serves as Associate Pastor of Music and Worship at Central Baptist Church in Paris, Kentucky.  Prior to this calling, he was a member of the vocal/choral faculty at Eastern Kentucky University and the ministerial staff at First Baptist Church of Richmond, Kentucky.  With nearly 20 years in the profession, Mickey's conducting experience includes a variety of vocal and instrumental ensembles including mixed-voice chorus, male chorus, vocal jazz ensemble, chamber ensemble, and string orchestra.  He conducts the Kentucky Baptist Convention Youth Choir and has served as a masterclass clinician, choral and vocal adjudicator, and choral clinician in universities, schools, and churches in Indiana, Ohio, Tennessee, Kentucky, and Mississippi.
Sue Ellen Ballard presently serves as Choral Director at Bourbon County Middle School and Organist at Central Baptist Church in Paris, Kentucky.   In addition to her role as co-conductor of the Kentucky Baptist Convention Youth Choir, Sue Ellen also conducts the KBC Women's Chorale.
Sue Ellen received a Doctor of Musical Arts degree in Choral Conducting at The University of Kentucky in 2004.  She has 25 years of teaching and conducting experience having served at Eastern Kentucky University, Transylvania University, Georgetown College, and in public school systems in Mississippi and Kentucky. Sue Ellen, her husband Mickey, and son Jake currently reside in Paris, Kentucky.